A Free Range and 'Pesticide Free' Farm and Proud of It
Our Mission
Committed to helping Vancouver Island have its own sustainable food source.
Offering the consumer an alternative to commercialized and industrialized food.


_________________________________
Meat PRODUCTS
1.  Sides of

Beef


2. 

Ground Beef

– Pasture RaisedMinimum order: 1/4 cow
Beef  Info and ORDER FORMS
Free delivery to Victoria and Nanaimo area or Farm PU

__________________
Payments accepted for Beef: No plastic please. Just  E-transfer or Cash Please
FARM  Store Products
Honey
(7 flavours in jars, 3 for refills and lots of gift baskets)
Candles
Gift items
Beekeeping Supplies
Visit our Honey Website:
Cowichan-Honey.com
Visit our Bees and Beekeeping Supply Website:
Cowichan-Bees.com
Payments Accepted for the Store items:   Credit Cards, Debit, Cash or E-transfer (not for meat products)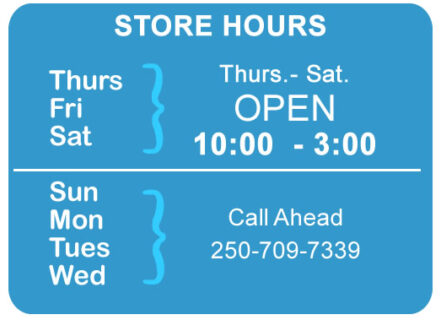 Store Hours are for HONEY only. 
Beef and Ground Beef Orders are arranged privately with Jim for pick-up times or delivery times.
---
How to Order Beef:
The Way We Work:
All beef and ground beef need to be pre-ordered using our order forms.
Honey is available year round in our farm store.  
For Beef – please use the order form and Jim will call you to discuss the delivery.  Most often we deliver the beef directly to your home.  Some Cowichan customers may come to the farm but we deliver for free to Victoria, Langford and Nanaimo customers.  The beef will be frozen and the cuts will be individually wrapped.
Join the email list to hear about the dates of when they are available, or email us.
Happy & Ethically Raised Animals = Healthy Food
Our Farm is Free Range, No Antibiotics, No Hormones & Pesticide Free